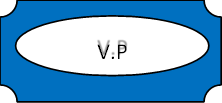 SST Registration No.:
202101023170
Office Address:
NO 47 Jalan Sungai Nibong 7, Taman Mewah Baru 42100 Klang Selangor MALAYSIA
Tel:
6012-6653843- Malaysia

660 927432860 – Thailand

E-mail:
vp.globalservices@yahoo.com
Website:
www.vpglobal.biz
Contact & Position:
Dr. SASHIKUMAR SUBRAMANIAM, Executive Director
Product & Services:
Process Consultancy.

Turnkey project for Glove Manufacturing plant.

Supply of Chemicals for production and Latex Mixing.

Modification and maintenance of gloves dipping lines.

Supply online and offline dipping lines spare parts.