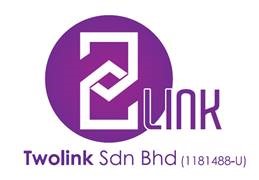 SST Registration No.:
B16-1808-21026554
Office Address:
No 9A, Jalan Kota Raja L 27/L, Hicom Town Centre, Seksyen 27, 40400 Shah Alam, Selangor, MALAYSIA.
Tel:
603-5614 0660
Fax:
603-5614 0770
E-mail:
operation@twolink.com.my
Website:
www.twolink.com.my
Contact & Position:
Mr. Peter Chia, General Manager

Ms. Janice Lee, Operation Manager 

Products / Services:
Formulating, Producing, Refining and Trading in All Kinds of Industrial Chemicals and Related Products Including Providing Consultancy Services.

Latex Compounding Chemicals

Sulphur and Accelerator Free Crosslinker,

Dispersion Chemicals for NBR, NR, Surgical etc.

Latex Processing Chemicals and Others

Antifoam, Stabilizer, Biocide, Filler, Wax, Polymer Coating,

Online & Offline Former Cleaner, Mould Releasing Agent, Wetting Agent, Pigment Color etc.