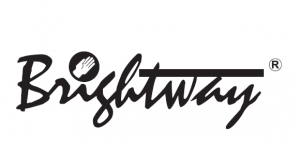 GST Registration No.:
000541040640
Office Address:
LLot 1559, Jalan Istimewa, Batu Belah, 42100 Klang, Selangor, MALAYSIA.
Tel:
603-3343 1007
Fax:
603-3341 4800
E-mail:
brightway@brightway919.com
Website:
www.brightway919.com
Contact & Position:
Dr. G. Baskaran, Group Managing Director

Mrs. Ramola Baskaran, Finance Director

Mr. Rajarethnam, General Manager

Products:
Latex, Nitrile & Neoprene Examination / Surgical Gloves – Powder-free, Polymer-coated and Powdered, in Non-Textured (Smooth), Finger Textured and Textured Surface, various thickness, lengths & colours, suitable for Medical, Cleanroom and Chemotherapy use. Unlined Industrial Gloves / Household, Finger Cots – Powder-free, Powdered and Anti-Static, Long length up to 24" (600mm) – Ambidextrous & Hands Specific in Nitrile, Latex and Neoprene for Obstetrician & Gynaecological use. Unlined Industrial / Household Gloves, Chicken Deboning Gloves (Latex / Nitrile) Therapeutic Socks (Latex / Nitrile). Class 10,100,1000 (ISO 4/5/6) Cleanroom Nitrile and Latex Gloves for Life Sciences / Semiconductor / Cleanroom applications.